Social Media Marketing Company in Goa
Digital marketing is the heart of any business's online strategy. It can also be its Achilles Heel. No matter how talented or experienced your digital team may be, without skilled social media skills you're going to struggle to gain online traction for your brand. This is why you need to choose the best agency. We are a Leading Social Media Marketing Agency in Goa at social media marketing – including how to use the latest tools and techniques – in order to help you build your brand.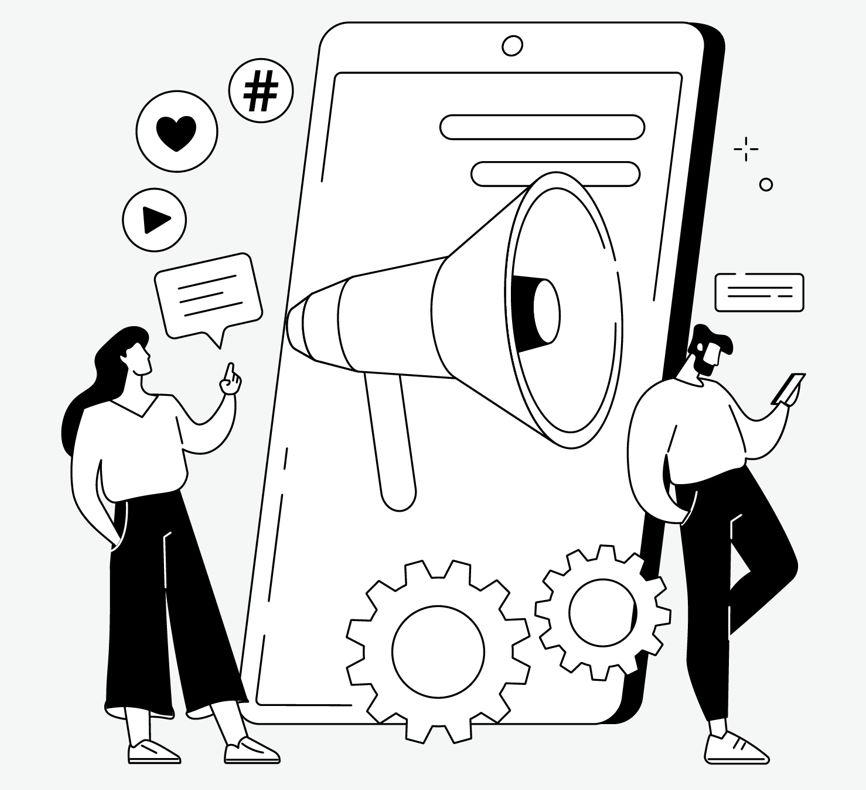 What is social
media marketing?
Social media marketing is the process of using social media platforms such as Facebook, Twitter, Instagram, YouTube, and LinkedIn to promote a product or service. It involves creating content that encourages engagement and sharing and leveraging the various features of each platform to reach a target audience. This includes running ads, posting content, joining conversations, engaging with followers, and more.
It is important because it helps businesses connect with their target audiences in a direct and meaningful way. It allows them to build relationships by engaging in conversations, providing helpful content, and responding to customer feedback. It also helps to increase visibility, grow brand awareness, and generate leads. Ultimately, it helps businesses reach their goals and build a strong online presence.
Why is social media marketing important?
Which social media platforms does your audience use?
The answer to this question depends on the audience. Different demographics of people will use different platforms. Therefore, the types of social media used by an audience will depend on their age, interests, preferences, and location. We Digit Cure – Social Media Marketing Agency in Goa has a plethora of clients from various sectors, with years of experience managing their social media handles. This not only makes us the ideal option to handle your business' handles but also the clear-cut choice to take your business to new heights. Generally speaking, popular social media platforms include Facebook, Twitter, Instagram, YouTube, and LinkedIn. If your business is catering to a younger demographic then it's advisable to use Facebook or Instagram. If your business's target audience is an older demographic then it is usually advisable to choose.