Social Media Marketing Company in Goa
As the leading social media marketing company in Goa, Digit Cure takes pride in revolutionizing brand narratives across the digital realm. Our dynamic team combines creativity with data-driven strategies to deliver unparalleled results. Whether you're a well-established business or a promising startup, we're here to amplify your online presence and drive meaningful engagement.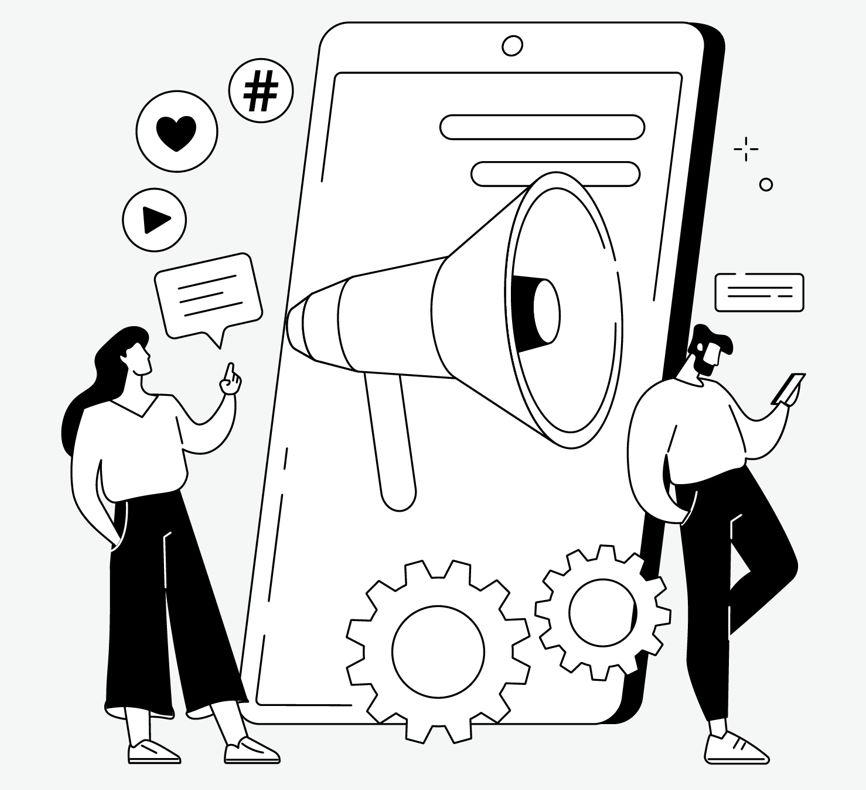 Why Choose Digit Cure for Social Media Marketing?
Targeted Strategies: Our team meticulously crafts social media campaigns tailored to your brand's unique identity and objectives. We understand that every brand has a distinctive story to tell, and we ensure it resonates with your specific audience.

Comprehensive Services: From content creation and scheduling to community management and analytics, we cover every aspect of social media marketing. Our expertise spans various platforms including Facebook, Instagram, Twitter, LinkedIn, and more.

Engagement and Interaction: We believe in fostering genuine connections between brands and their audience. Through interactive content, timely responses, and community engagement, we cultivate a loyal online community for your brand.

Data-Driven Insights: Our approach is rooted in data analysis. We track key performance indicators (KPIs) to measure the impact of our strategies. This allows us to refine our approach and ensure maximum ROI for your social media efforts.
The Digit Cure Advantage for Social Media Marketing in Goa
With Digit Cure, you're not just partnering with a social media marketing agency; you're collaborating with a team that understands the nuances of the Goan market. We leverage local insights and trends to create strategies that resonate with the vibrant Goan audience.
Personalized Strategies for Goa's Unique Landscape
Our deep understanding of Goa's cultural diversity and consumer behavior sets us apart. Whether it's a beachfront business or an urban startup, we tailor our social media strategies to align with the local ethos and connect with your target audience on a personal level.
Unlock Your Brand's Potential with Digit Cure
As a leading social media marketing agency in Goa, we're committed to propelling your brand to new heights. Let's work together to create a social media presence that not only stands out but also drives tangible business growth. Embrace the power of social media marketing with Digit Cure and watch your brand thrive in the dynamic digital landscape of Goa.