Search Engine optimization
Search engine optimization (SEO) is the process of optimizing a website to improve its visibility in search engine results pages (SERPs). SEO is one of the most important aspects of digital marketing and is used to increase website traffic, improve the quality of the website, and improve search engine rankings. By optimizing a website for search engines, businesses can increase their visibility and gain more potential customers. We're an SEO Company in Goa make sure that we follow the required protocols to make your SEO journey a fruitful one.SEO involves several steps, including keyword research, content optimization, and link building.

Keyword research is the first step in SEO and involves identifying relevant search terms and phrases that people use to search for information. Once the target keywords have been identified, content optimization is necessary to ensure that the content on the website is optimized for those keywords. This includes making sure that the content is relevant, up-to-date, and well-written.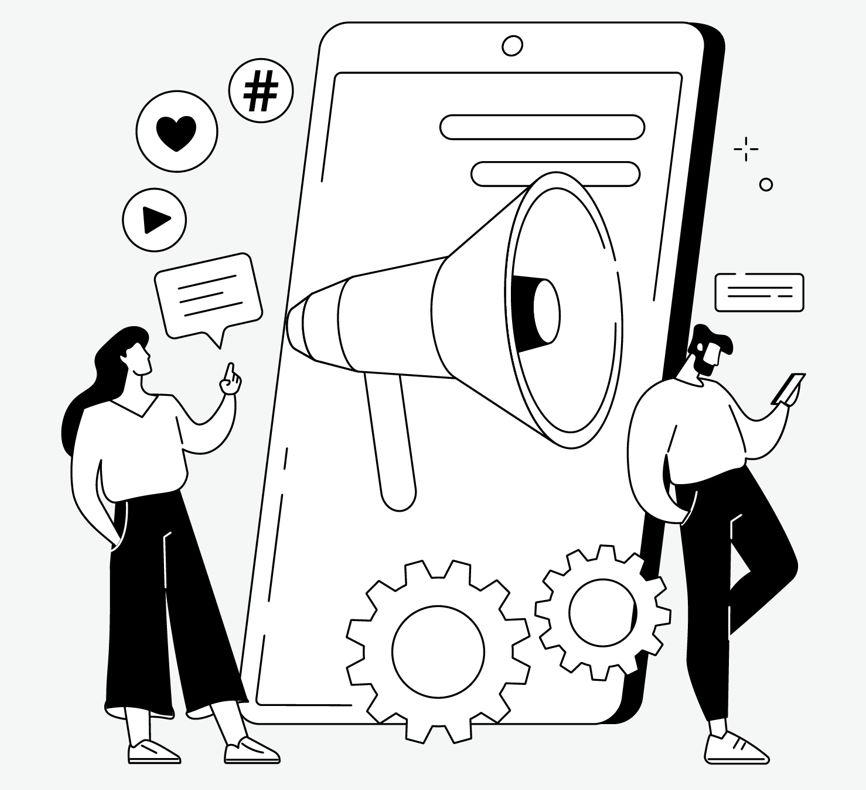 SEO challenges that our SEO Company in Goa help eradicate
Search engine algorithms change regularly, meaning that SEO techniques that may have worked in the past may no longer be effective. We at Digit Cure believe that to grow we have to continuously improvise and adapt and we do exactly that by introducing new Seo Techniques when updated.

SEO can be a time-consuming process and can take months to see results hence we resort to continuous optimization to help our clients reach their SEO goals quicker.

SEO can be risky as it involves making changes to your website which can have a negative effect on rankings if done incorrectly. Digit Cure is an SEO Company in Goa that has been running for years and that's the reason we know and understand what is right for your business's SEO, this helps minimize the negative effects of SEO.

With Digit Cure's credibility and expertise, we make sure that our client's SEO is done in the best way possible, optimally eradicating the disadvantages and making sure that results are delivered to our clients.
Keyword Research: Identifying the most relevant and targeted keywords that best match your content and audience is essential for Search Engine Optimisation. On-Page Optimization: Optimising your website's content and code to ensure that it is search engine friendly is essential to SEO success. Link Building: Establishing links to your website from other high-authority websites helps you rank higher in the search engine results page organically. This can be a tedious process but with the right agency, your goals will be easily achievable. Content Creation: Creating fresh, relevant, and engaging content that appeals to your target audience and contains relevant keywords is essential for your business as when more users interact with the website, the optimization score of the website gets boosted. Social Signals: Leveraging the power of social media to reach a wider audience and generate more inbound links is key to SEO success.

Local SEO: optimization of the website should be done regularly in case your business is targeting a local audience. This will help the audience know about any changes or updates to your business.

Technical SEO: Ensuring that your website is properly coded, loads quickly, and is mobile-friendly is important to increase the SEO score of the website and give it a higher domain authority.
Some pointers on the major aspects of SEO