Growth Hacking Agency in Goa, India
Growth hacking is an effective way to deliver value to your client and make sure you're growing your business. It's a technique used by marketers, startups, and companies of all sizes to take their business online. Growth hacking services include understanding user behavior, testing new ideas and products, finding new ways to promote their brand, and using social media in an organic way to drive traffic.

Growth hacking is a collection of tactics and strategies that are designed to help businesses grow both online and offline. It has been used in startups to generate millions of dollars, but it's also useful for established businesses that want to get more customers quickly.

The basic goal of our Growth Hacking Marketing Agency in Goa is to acquire as many customers, clients, or users as fast as possible on a smaller budget. We use a variety of tactics including SEO, Facebook Ads, Paid Social and more to help our clients reach their goals.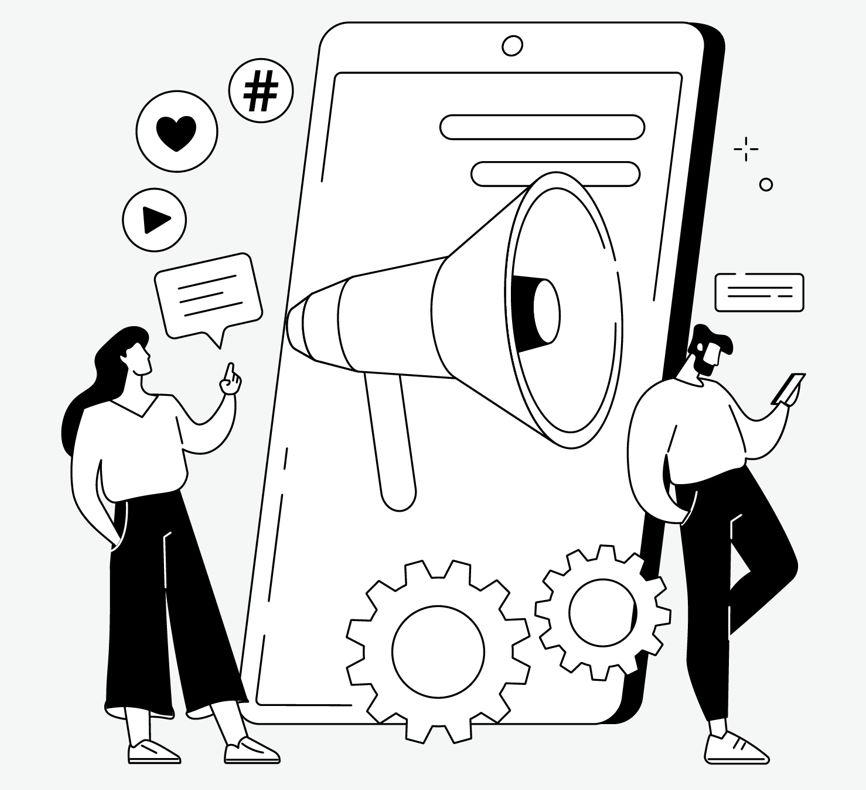 The growth hacker is the person or people behind your business's success. They think creatively about marketing, product design, and strategy to innovate. A growth hacker might be a product manager or designer, or a marketer or analyst who gets paid to help build a better product through experimentation and data-driven insights.

A good growth hacker is a curious, suspenseful, and analytical person who is constantly seeking new ways to grow the business. They can quickly ideate and innovate, but they are also willing to test their hypotheses on real data, which helps them make more informed decisions when developing new strategies.

The ideal Growth Hacking Marketing Agency Goa – Digit Cure can offer you one of those – understands how to identify the best channels to acquire clients, customers, and users, how to set priorities for growth, how to measure successes – and failures – and how to scale growth.
Most effective growth hacking services can be divided into three main areas:

Content marketing
Advertising
Product marketing
Growth Hacking Strategies